Duran Canyon Family Camp
June 2010

Our whole family went camping in Carson National Forest at the Duran Canyon Campground. After many hikes with Dad, Mom wanted to get more involved, but she doesn't like to hike too far so she conceived of holding down "base camp" while some of the kids and I did radial hikes from there.

Our original idea was to camp at El Porvenir and to make hikes up Beaver Creek Canyon and Hermits Peak, as is rather traditional. That campgroud was closed for the season and we had to work our way further north and west past Mora and ultimately settled on Duran Canyon. It ended up being a very beautiful spot with a nice stream running through it. The twins were young enough to fish without permits, but they caught nothing.

The whole idea came from our realization that our family has two different preferences for outdoor adventure - "Hamping" and "Ciking".
Hamping

A little bit of Hiking but a LOT of Camping

Ciking

A little bit of Camping but a LOT of Hiking
Sam, Caleb, and I seem to prefer Ciking and everyone else likes Hamping. Go figure!

Ultimately, only Sam, Caleb, Josh, Mom and I did any hiking. Mom and Josh did a five mile road-side hike for a scouting requirement and the twins and I did a short run up a nearby trail. I guess it was all Hamping this year!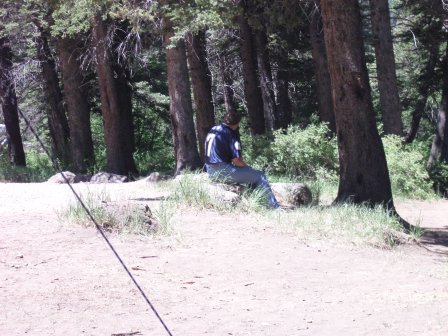 Matt in Repose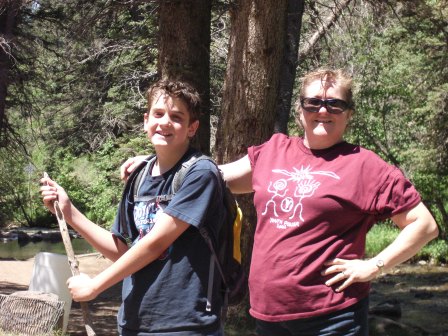 Josh and Mom back from a hike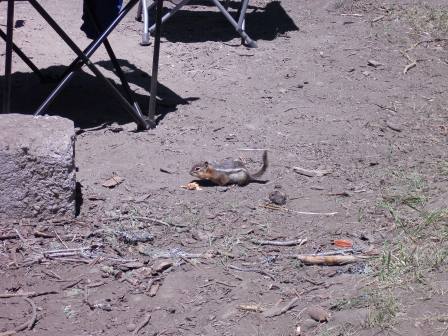 Our Chipmunk Entertainer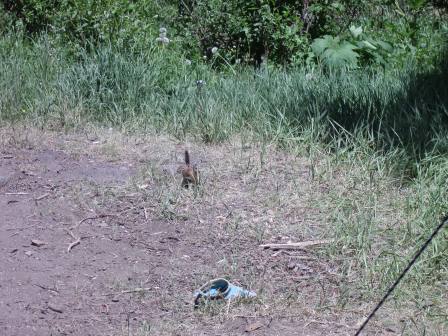 Chipmunk and Water Shoe in Grass